How modern workforce planning tools are improving higher education
In the never-ending search for success, universities are no different to other organisations when it comes to their most valuable asset. A committed and engaged workforce is essential in the higher education sector, with academics and administrative staff playing a vital role in meeting strategic objectives as varied as increasing student outcomes1, boosting diversity2 and raising the research bar3.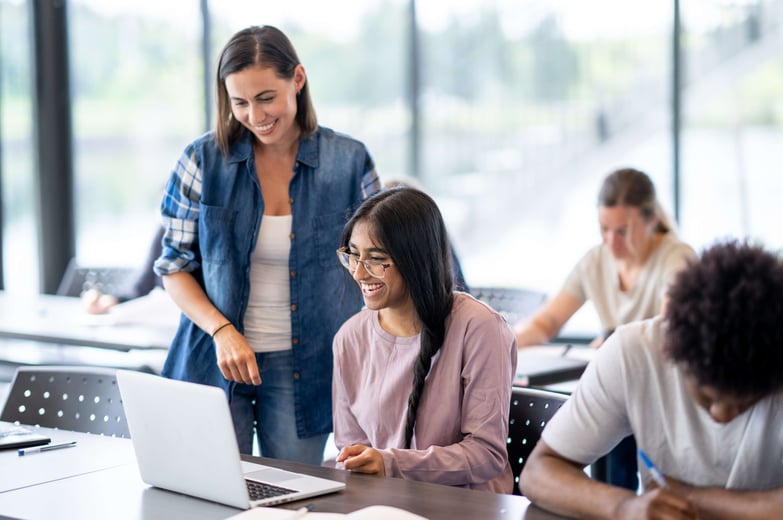 Author

Tertiary institutions face significant workforce challenges in the post-COVID world. Competition in the race for talent has rarely been fiercer4, while educator burnout is on the rise as staff are increasingly asked to do more with less5. With academic staffing the largest cost component of any university, it has never been more important for higher education managers to seek solutions that improve operational performance, labour optimisation and cost management.
Academic workforce planning (AWP) has become so important in modern learning that it has earned an acronym all of its own. AWP has emerged as one of the sector's key priorities in 2023 as universities realise the need to analyse their workforces and determine what must be done to not only ensure smooth sailing today but prepare for future staffing requirements.
The good news is technology is helping ease the burden. The advent and evolution of AWP solutions is allowing higher education managers to uncover workforce gaps, allocate academic workloads and perform what-if scenario planning to assess the impact of changes.
And high on the AWP list is the tool that has been described by one leading Australian university as providing "a next-level solution for (our) future planning needs … (and) greater visibility into our business"6. That solution? Anaplan for Workforce Planning.
What is academic workforce planning?
With studies showing 39% of higher education employees plan to quit their jobs if they are unable to have a flexible schedule7, AWP is of critical importance in navigating workforce pressures. AWP is the process of analysing, forecasting and planning workforce supply and demand within higher education institutions. It focuses on assessing gaps, allocating workloads and determining recruitment initiatives to ensure the university or learning practice has the right people with the right skills in the right places at the right time to fulfil its strategic objectives.
Three benefits of
academic workforce planning
Adopting a new approach to academic workforce planning offers numerous benefits for forward-thinking institutions.
Efficient resource allocation: by understanding the anticipated demand for faculty members and their expertise, universities can ensure the optimum number of staff members are allocated to the right disciplines. This ensures the best utilisation of academic skills and knowledge at a time when resources are at a premium.
Improved financial controls: academic staffing is the largest cost for any university but AWP helps institutions identify and rectify financial inefficiencies. Avoiding overstaffing or understanding situations is a must for any organisation. AWP allows managers and department heads to ensure human resources are utilised effectively and efficiently.
Reduced risk of mistakes: with most universities relying heavily on casual staff, the sector has been known to face extreme scrutiny over underpayments for such employees. Linking AWP with casual management ensures expected workloads are clearly communicated, casual budgets are reviewed and tracked more closely and the risk of erroneous payments – and negative coverage – is reduced.
How Anaplan improves
academic workforce planning
Anaplan is a cloud-based platform that offers multiple features that benefit workforce planning.
Collaborative planning: with an assortment of departments, faculties and schools, universities are complex institutions that require multiple stakeholders to come together for a common workforce purpose. Anaplan allows real-time collaboration, data sharing and feedback exchange that enables teams to work together seamlessly regardless of their geographic or institutional location.
Forecasting and modelling: from budgets to class sizes, higher education institutions are forever evolving and that is why tertiary leaders appreciate advanced forecasting and modelling capabilities. Predicting future workforce needs is a must for staying ahead of other universities and Anaplan can leverage historical data, trends and predictive analytics to generate workforce demand and supply scenarios and analyse the impact of variables such as attrition rate and hiring plans.
Workload scheduling: imagine the headaches that come with needing to mix and match countless academic staff with an endless array of courses, lectures, tutorials and workshops. Now imagine having a solution that allows you to define and manage faculty teaching preferences, preferred time slots and restrictions on back-to-back classes. That is exactly what Anaplan considers during the timetabling process to generate conflict-free and personalised schedules – and foster happier staff and students.
How Innovior turns academic workforce planning ambitions into reality
It is one thing to know the power of academic workforce planning. It is another to roll out a program that delivers the results a university is seeking. As digital transformation experts, Innovior has a proven track record of helping higher education institutions not only identify game-changing technology but working with them to maximise their potential and deliver world-class academic outcomes.
While every case is different and requires a specific approach, Innovior would essentially undertake several key steps when partnering with universities or other tertiary institutions on an AWP project.
Share the vision: the first step is to understand the background of the AWP process. Why is it important? What has happened in the past that inspired a need for change? This requires input from key players, with affected parties added to the consultation process including deans, heads of departments, academic planners and administrative staff including HR, finance and information services.
Build understanding: the next step is to establish what the current process is and how it could be improved. This involves a series of workshops to iterate our knowledge of the level of AWP required, as well as upstream and downstream impacts.
Review the solution: playback the proposed solution to key stakeholders, outline high-level business requirements and incorporate feedback. Once again, several workshops are completed as part of the review process.
Implementation: finally it is time for the main event. Arguably the highlight of any AWP project, implementation unfolds across several phases from enabling the IT landscape to building integrations to automate data transfers in and out of the Anaplan system. Then it is a case of watching the quantitative and qualitative benefits come to fruition.
Summary
As higher education institutions seek to adapt to a very different world, workforce planning is only going to become more critical. Superior AWP bolsters staff engagement and morale, helps attract and retain talent and provides a foundation for students to achieve better results. Realising such benefits is the first step on the journey to academic workforce planning success. The next? Investing in quality digital solutions and working with an experienced and knowledgeable technology partner. Speak to Peter.Grainger@innovior.com at Innovior today to find out how we can deliver a workforce planning solution for your university.