6 steps to avoid digital transformation failure
Digital transformation is fundamentally reshaping how we work and live and is among the top priorities for businesses today. Several studies highlight the appetite for large and small organisations to innovate, automate and digitise - 77% of companies have commenced their digital transformation journey
1
, more than 90% of ventures have some form of digital initiative
2
and global spending on digital transformation is set to soar to $2.8 trillion by 2025
3
.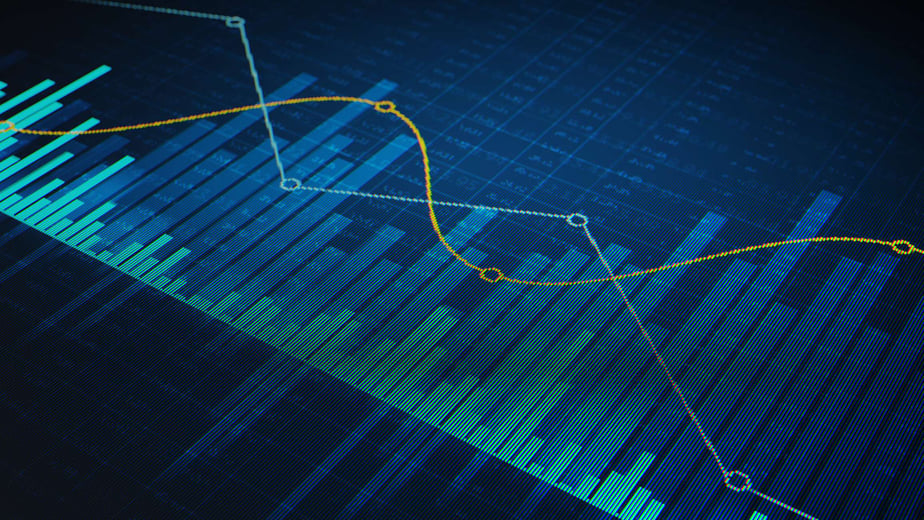 Author

If done correctly, the benefits of digital transformation include:
Companies with digital-first strategies are 64% more likely to achieve business goals than competitors
56% of CEOs say their digital improvements have already boosted their profits
Digitally mature companies are 23% more profitable than their less mature peers.
Unfortunately, however, the vast majority of digital transformation programs fail. The numbers may change slightly - Forbes says the failure rate is as high as 84%4; Boston Consulting Group suggests it is closer to 70%5 - but experts overwhelmingly agree it is a lot easier to talk about digital transformation than making it a reality. Most businesses struggle with how to build capabilities successfully and ensure that the benefits are realised, as evidenced by:
According to the Everest Group, 73% of companies fail at providing any business value from their digital transformation process
A McKinsey study showing 70% of all digital transformation projects end in failure (other studies suggest the risk of digital failure falls between 70% and 95%)
Digital transformation is seen as a cost centre for 28% of companies, and 29% say there is an absence of data to prove return on investment
Resistance to change (26%) and compliance or legal concerns (26%) are key factors that stymie digital transformation progress
75% of executives say their business functions compete rather than collaborate on digital projects. In turn, 64% are not seeing an uptick in revenue growth from digital investment.
As someone who loves helping people use technology to get the most out of their business, I have witnessed countless organisations undertake digital transformation journeys. I've watched them enjoy the highs, helped them navigate the lows, and, most importantly, learned a lot about what it takes to ensure organisations do not add their names to the long list of those that have failed.
Keen to discover what separates the best from the rest? Here are a few things you need to consider when considering digital transformation for your business:
Know what digital transformation is: digital transformation is not investing in a couple of bots or migrating a few systems to the cloud. It is embedding technologies across every facet of a business to drive fundamental change and reimagine how their operation works. It is using digital innovation to create new or modify existing processes, culture and customer experiences. Too many businesses mistake digital improvement for digital transformation. Don't be one of them.
Don't underestimate what is needed: I recently worked with a company that had identified how it could save money if it made its rostering and scheduling of workers
more efficient. What it failed to appreciate was the project required a complete alignment across the entire business – from finance and HR to IT and operations. What they thought was a simple project that would impact one area soon became much bigger and we helped them define the fact they were undergoing transformation.
Appreciate that true transformation takes time (and money): I often get asked how long digital transformation will take. While it would be easy to respond by asking: "How long is a piece of string?", it is unlikely you will see material change in less than a year. For example, the scope for the project mentioned in the previous section grew from several months to two years because there is a difference between a one-off project and digital transformation. Similarly, many businesses make the mistake of scrimping on costs when history shows digital transformation delivers significant savings in the longer-term.
Ensure executive buy-in: it is one thing for a mid-level manager to appreciate the need for digital transformation. It is another to have the logistical support and advocacy of key decision-makers. Global consultancy McKinsey says inadequate management support and a lack of employee engagement are key reasons that 70% of large-scale change programs fail6, highlighting the need to seek an executive licence to pursue such transformation. The more complex the change, the more crucial it is to foster such social capital.
Utilise subject matter experts: every business has employees that know specific processes or systems better than anyone. Rather than overload them or underutilise their expertise, bring them into a project team full-time as their insights are worth their weight in gold. You want them fully focused on supporting the transformation, even if it means backfilling their role. That comes at a cost, which reinforces why it is essential to have executive support. True transformation is not just about paying for a piece of technology but making a full financial commitment.
Work with a trusted partner: too many organisations fail to acknowledge digital transformation is a specialist field and do not have people inside the business who can identify when it is needed, let alone manage the entire process. Tapping into the expertise of a tech firm or project developer mitigates this concern, especially as a true partner will be as keen to achieve success as their client. Quality agents will also have extensive knowledge of theories such as Schein's model of organisation culture7 and Kotter's 8 step change model8, which provide the foundation for dynamic and solid change.
Summary
Digital transformation failure can be costly but that is no reason to avoid pursuing change. Chances are your competitors are among those that have already commenced their digital
transformation journeys, and potentially already reaping the benefits of their investment. The key is to treat the process with the respect it deserves and that starts with doing one's homework, building the right team to manage the process and making the necessary investment to reap the rewards that will come when it is done right.
Embedding technology throughout a business is a key step to enabling peak performance. Learn how digital solutions can help teams stop reacting and start making proactive, strategic decisions.