How to choose a Salesforce consulting partner
Let me start by stating the obvious – if you are in the market for a CRM, Salesforce should be at the top of your list. There is a reason more than 150,000 companies are using the platform to grow their businesses and that is because it helps them connect with their customers in a unique way. Salesforce promotes itself as "the world's most trusted customer relationship management platform"
1
and you will not hear any arguments from me.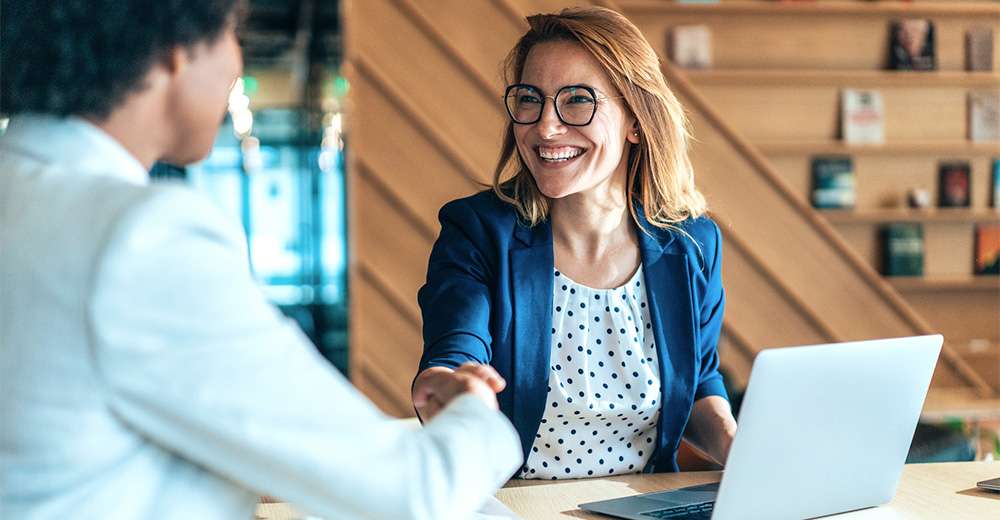 Having spent the past 13 years specialising in Salesforce, it is a product I am very passionate about. From managing customer leads, contacts, opportunities and cases to helping automate sales and marketing processes, the platform is the ultimate problem-solver and delivers incredible business value due to its cloud-based metadata solution. In a sector with no shortage of competitors, Salesforce has secured almost 20% of the CRM market - more than its four leading competitors combined2 - and that is because it works.
It works because Salesforce is mostly limited by your imagination in its capability to deliver solutions. It's a platform that makes nearly anything possible with a combination of Out Of The Box (OOTB) solutions and customisation through both declarative development and custom code.
Having established that choosing Salesforce is an easy decision, it is now time to discuss a much more challenging task - choosing a Salesforce consulting partner to help guide that implementation.
What is a Salesforce consulting partner?
A Salesforce consulting partner is a company that Salesforce has authorised to implement projects, create custom solutions and help businesses take the platform to the next level. A more practical option than hiring a full-time team, a consulting partner delivers certified resources that can provide guidance, problem-solve and design new solutions based on one's wants and needs. Plus, Salesforce partners have access to resources above and beyond the excellent documentation and training provided to all customers in the Salesforce ecosystem.
Regardless of whether you are already using Salesforce or thinking about purchasing it, there is a lot to be said for tapping into the expertise of a Salesforce-certified partner. For all the benefits of the technology, I have heard of what can be politely described as 'implementation problems with poor outcomes' and a recurring theme was organisations trying to go in unprepared and under-resourced. Then there were those who chose to team with a consulting partner but did not truly know who they were getting into bed with.
This all leads to one question …
How do you choose a Salesforce consulting partner?
Research shows that 70% of Salesforce implementations are led by one of the sector's 132,000 credentialed Salesforce experts3. When it is time to decide which one will be by your side on your journey to CRM utopia, keep the following tips top of mind.
Have measurable goals: one of the keys to a successful Salesforce implementation is having a clear goal of what that success looks like. It is essential to be on the same page as your consulting partner and that starts by communicating how your business wants to revamp existing processes and your short- and long-term goals. Placing measurables around such goals is a great way to ensure potential partners have a clear understanding of what is required.
Consider cultural alignment: a consulting partner can have all the technical expertise in the world but a failure to gel with your company culture is a huge hurdle to overcome. Ensure your chosen partner has a clear understanding of your business processes, industry nuances and company values. Teaming with an organisation that has the same or at least similar values and workplace culture will help them tailor solutions that truly align with your needs.
Know your budget: the cost of engaging a Salesforce consulting partner can vary widely, with several big-name providers charging big dollars to oversee large, complex projects. It is crucial to provide as many details about your budget situation as possible to ensure potential partners can provide as accurate bids as possible. The last thing you want is to be surprised by additional costs or delays, which is why transparency is essential on both sides of the partnership.
Consider a discovery period: while the end-goal may be to form a long-term alliance, there is nothing stopping businesses from engaging a consulting partner for an initial period. Agreeing on a discovery and scoping exercise is an ideal way to learn how Salesforce could benefit your business, while also gaining insight into whether a prospective partner is the right fit to deliver an ongoing implementation. It is also possible to engage a third party to help clarify what one's requirements are before starting the search for a consulting partner.

Seek advice from Salesforce:

befitting an industry leader with an accredited partners program, Salesforce has a vested interest in linking potential customers with quality consultants. Boasting that it has "a partner for everyone", the company proactively promotes its Salesforce implementation partners, hosts events where businesses can meet other users and welcomes the chance to discuss how best to find a partner.

Attend the Salesforce World Tour:

for anyone on the hunt for a consulting partner, this event is an absolute must. From Sydney and London to Paris and New York, the Salesforce World Tour hits the road each year to provide people with an opportunity to participate in Salesforce sessions, witness how other companies are using the CRM and connect with experts who love nothing more than helping businesses make the most of the platform.
Summary
A smartly designed Salesforce integration has the potential to transform your business but the key to unlocking that potential starts with identifying the right consulting partner. It is one thing to simply squeeze existing technology into your systems. It is another to work with a partner, like Innovior, who has the experience and knowledge to design a Salesforce CRM that is agile and powerful enough to discover what customers truly want.
Digital transformation is fundamentally reshaping how we work and live. Discover six factors that separate the best from the rest when undertaking a digital transformation journey.