Rostering and workforce optimisation in health and aged care
It is fair to say it would be the rarest of managers who professes a love of rostering. Scheduling staff to be on hand across a working week to serve customers, pack shelves or answer phones is challenging enough, let alone factoring in annual leave requests, absences due to illness and ensuring the right mix of senior and junior staff.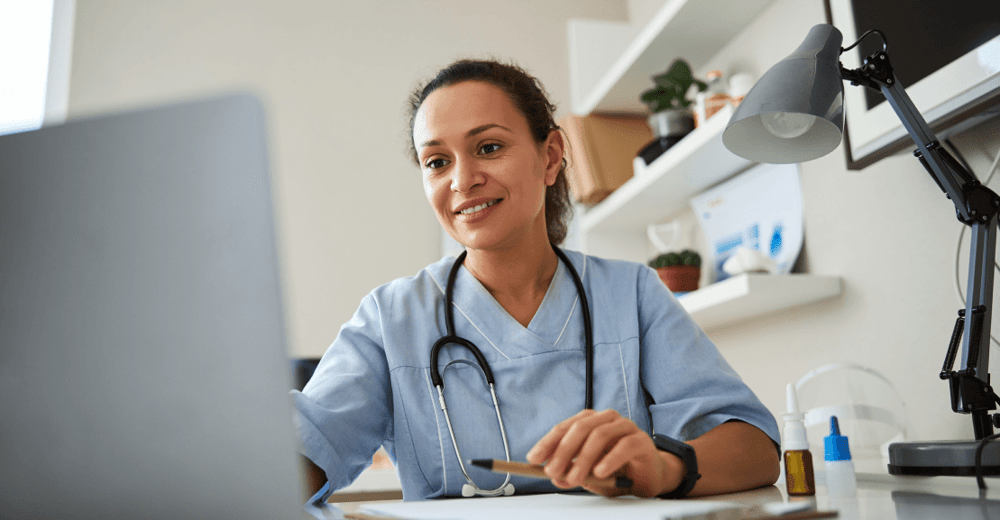 Author

Now spare a thought for those responsible for rostering in the health and aged care sectors. While some workplaces only open their doors eight hours a day in the one location, the likes of hospitals, nursing homes and other health providers are forced to provide 24/7 care, often across multiple sites including home visits and with some workers spending extended periods of their shifts behind the wheel.
It is a complex environment for rostering and all the more so by the fact it is a sector that needs to balance cost minimisation and efficiency improvements with the ultimate priority of patient and client wellbeing. Health and aged care are people-first sectors, hence why many managers are desperate for help when it comes to workforce optimisation and solving the rostering puzzle.
What is workforce optimisation?
Workforce optimisation is a set of strategies and practices that aims to improve employee and organisational efficiency and decrease operational costs. Various factors are crucial to helping achieve optimisation success including rostering and scheduling, which is essentially about putting the right team members with the right skills in the right place at the right time.
What are rostering challenges in health and aged care?
Many clinicians are attracted to the health sector because it is dynamic, fast-paced and all about people. Such factors are also why it can be a headache for rostering.
Open all hours: providing care around the clock means hospitals and aged care services face an immense task to ensure skilled staff are allocated to key roles and responsibilities every minute of the day.
Multiple locations: creating a roster that accounts for people moving between locations is no mean feat. A prime example is home visits, which sees staff spend their shifts driving between and visiting several residences to provide in-home care for the elderly, ill or injured.
Patient familiarity: given the personal nature of health and aged care, a perfect world would see the same team member visit a patient or client each day rather than different faces turning up at their bedside or door. Ideal? For sure. Practical? Not when it comes to rostering.
Regulatory issues: the likes of medical and nursing staff are bound by strict rules as to how many hours they can work across a set number of days. While essential, such regulations add another layer of complexity for people charged with organising schedules.

Skills shortages:

while many industries have been impacted by the recent global labour shortage, aged care is particularly coping with the brunt. A recent study estimated 57% of aged care residents in Australia live in understaffed facilities[1] and that number is likely to grow higher as more staff burnout.

Ageing workforce:

the aged care sector is also under pressure as younger workers are choosing to pursue other professions. This is reinforced by research that shows the median age of all workers in Australia is 39 years, compared to 46 years in residential care and 52 years in home care.[2]
7 steps to improve rostering in health and aged care
Demand forecasting: getting input at the start of the process allows you to anticipate looming demand and plan accordingly. This can be handled via a forecasting application or workforce planning solution and is typically done up to three months in advance.
Roster pattern creation: demand in health and aged care is best expressed in terms of patient or client numbers so the next step is to translate the expected demand into a roster pattern. The roster pattern includes the number of worker shifts, required skill sets, locations and start/finish times, all compliant with the enterprise rules and respecting employee average contract hours and availability. Once again, a workforce planning solution is a key tool and can be completed at least four weeks prior to the roster. This gives staff an indication on their expected roster.

In home care, field service techniques are utilised to optimise the roster pattern, which includes identifying the best client visits for care workers. This technique involves matching skills, creating efficient routes, avoiding congestion, and scheduling breaks to ensure that care workers can provide the highest quality of care to their clients.
Factoring in changes to the roster pattern: onboarding new clients or care workers can disrupt the ongoing roster pattern. With a workforce planning solution, this can be seamlessly integrated while minimising the impact on other workers and clients. In home care, a visit appointment booking tool linked to the workforce planning solution can suggest suitable times for new clients' recurring visits based on the current roster pattern, improving care consistency and resource utilisation.
Creating the roster for next fortnight: by integrating employee leave requests, client requests, public holidays, events, actual rosters, and enterprise rule into the roster pattern, a workforce scheduling solution can create an optimal roster for the next fortnight.

For home care workers, this means a comprehensive roster that includes the clients to be visited, the most efficient routes to be taken, and expected travel times based on field service optimisation. By prioritising employee rostering, businesses can minimise spending on casuals and contractors while ensuring that clients receive the best possible care from familiar and experienced care workers. This approach not only improves resource utilization but also enhances the quality of care provided to clients, leading to better business outcomes.
Rostering casuals or contractors (for next fortnight): after employees have been rostered, filling the remaining open shifts becomes a crucial task. These shifts can either be assigned to casuals based on their indicated availability or offered for bidding or accepting, or a combination of both. Using a workforce optimisation solution can streamline this process, ensuring that open shifts are filled promptly and efficiently.
Handling short-term or 'on-the-day' changes: despite careful planning, up to 30% of client visits and shifts can still change due to unpredictable events such as employee sickness or client visit cancellations. This presents a challenge for schedulers who require a solution that can provide decision support in real-time, minimising the impact of these changes on the remainder of the roster. Effective communication with clients and care workers is crucial in these situations, particularly when shifts have already started or are about to commence. A reliable solution that can quickly adapt to changes and provide decision support ensures that organizations can continue to provide high-quality care without compromising on efficiency or employee satisfaction.
Analytical insights: it is one thing to develop optimised workforce rosters. It is another to continually improve them. Collecting information throughout the process can deliver insights to forecasting quality, roster and schedule efficiency, and plans versus actuals, which can help boost future forecasting and rostering and be used for reporting on contracting KPIs for clients and staff.
Summary
The past few years has seen a proliferation of workforce optimisation solutions and tools enter the market but the key to rostering success is knowing how to best combine them. Partnering with a quality digital transformation team can allow health and aged care providers to identify where they are now, where they want to be and the tool sets and processes they need to get there.
References:
[1] Australian residential aged care is understaffed | The Medical Journal of Australia (mja.com.au)
[2] The Australian Aged Care Workforce Is in Crisis – BRINK – Conversations and Insights on Global Business (brinknews.com)